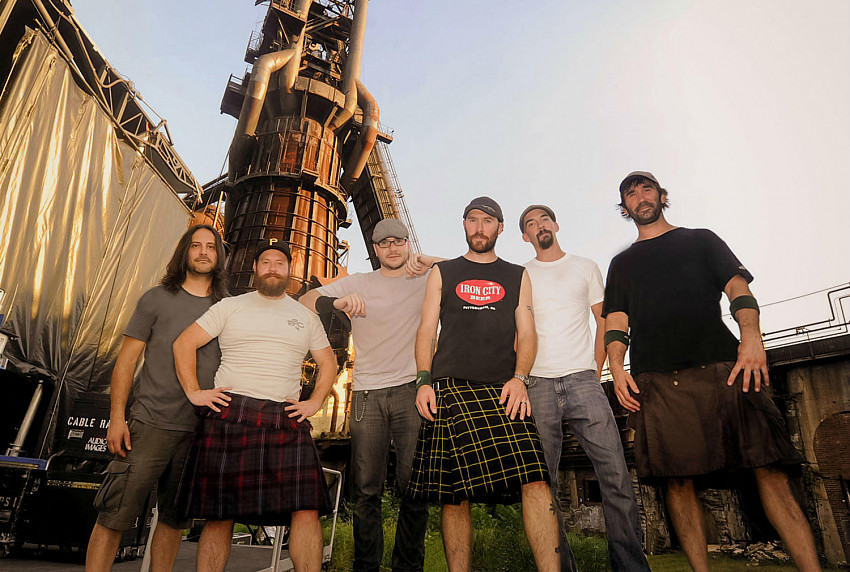 Bastard Bearded Irishmen
Bastard Bearded Irishmen
Pittsburgh-based Bastard Bearded Irishmen is one of the most entertain and energetic live shows today. Their sound is an original, ferocious blend of traditional and contemporary Celtic music, mixed with punk, gypsy and high-energy rock n' roll. With back-to-back wins for "Best Rock Band in Pittsburgh" FOUR years in a row ('12,'13,'14,'15) by the readers of the 'Pittsburgh City Paper', and "Best Bar Band" (2014 & 2015) by 'Pittsburgh Magazine' the band continues to make a name for itself.
Originally intended to be a one-night-only tribute for a dear, departed friend, the initial fun and fan reaction has moved them from pub gigs to sharing line-ups with Dropkick Murphy's, Gogol Bordello, Street Dogs, Gaelic Storm, Rusted Root, The Clarks, a sponsorship with Jameson Irish Whiskey, multiple festival dates and a third album on the way. The band recently performed on their second rock cruise from Miami to Costa Maya, Mexico with national artists Train, Michael Franti & Spearhead, Matt Nathanson among others.
These days, the band is having as much fun as ever. The shows are a non-stop barrage of party anthems, dancing tunes and maybe even the occasional whiskey-filed ballad. The experience is always organic, and sometimes unpredictable. Maybe Jimmy will climb into the rafters and do an epic guitar solo. Maybe Danny will jump into crowd and lose his shirt (sometimes pants). Quite simply, the guys want the crowd to let loose and party. One thing for sure, the bar better be over- stocked. The band is currently in the studio working on their third album for a fall 2017 release.
Bastard Bearded Irishmen

12:15 AM-1:30 AM

Bastard Bearded Irishmen

12:45 AM-2:00 AM

Bastard Bearded Irishmen

8:15 PM-9:15 PM