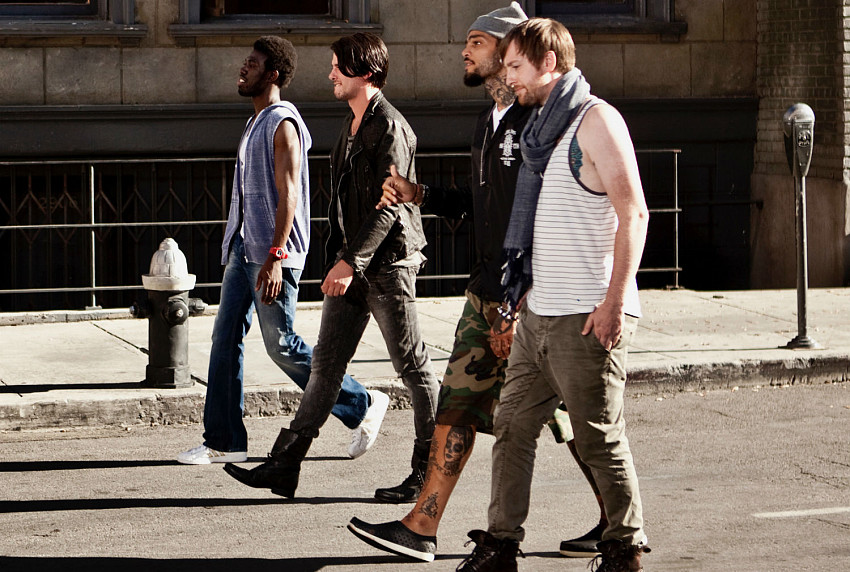 Gym Class Heroes
Gym Class Heroes
Gym Class Heroes broke into the scene in 2005 with the released their debut The Papercut Chronicles, a classic coming-of-age album that spawned the platinum, record-setting Top 40 No. 1 single "Cupid's Chokehold/Breakfast in America." Papercut served up a fresh, new palette for hip-hop: live instruments, slyly humorous lyrics, and eerie melodies that illuminated rapper Travie McCoys dark, personal subject matter.
Since then, Gym Class Heroes has established themselves as one of the most exciting bands in pop music, topping the radio charts with hit singles, touring the world, making countless national television appearances, and winning multiple music awards, including the MTV VMA for Best New Artist in 2007 (beating out the likes of Amy Winehouse and Carrie Underwood).
After scoring solo success with his 2010 album Lazarus - which spawned one of the year's biggest songs with the 3x-platinum "Billionaire (ft. Bruno Mars)"
– Gym Class Heroes frontman, Travie McCoy found himself stronger and more emotionally reflective and helping to pen hits like the 4x platinum radio juggernaut "Stereo Hearts (ft. Adam Levine)," and "Ass Back Home" which hit top 20 on the Billboard Hot 100 from the band's last most recent release, The Papercut Chronicles II.
Gym Class Heroes

10:15 PM-11:30 PM

Gym Class Heroes

12:15 AM-1:30 AM

Stardust Theater

Decks 6 & 7, FWD

Gym Class Heroes

10:00 PM-11:00 PM