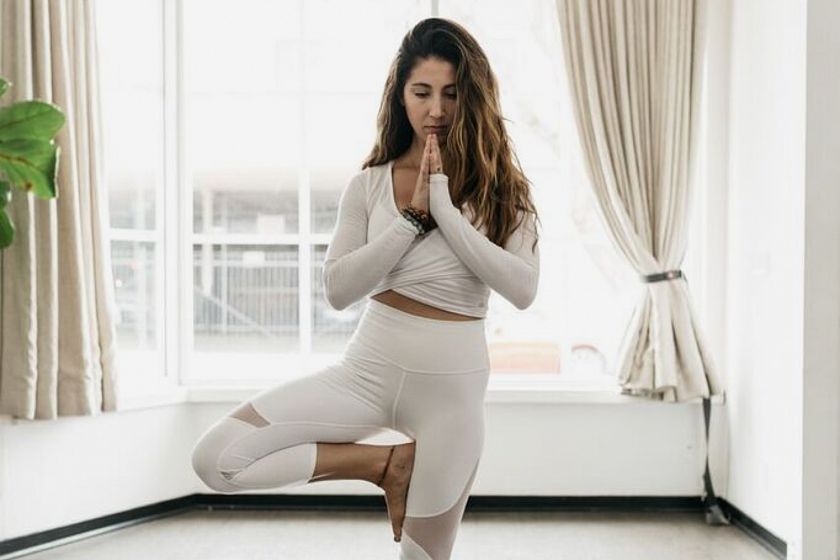 Natalie Lobeck - Yogi
Natalie Lobeck - Yogi
One of Natalie's ultimate joys in life is to inspire happiness in other people. She realized this when she saw the pattern of paths her life was taking. She is a freelance hair stylist in her free time and loves it because she gets to use her creativity and knowledge of shape and color to help build up people's confidence. She also attended a theatrical circus school and funny enough, became a certified clown. Being able to bring her colorful imagination to a stage for an audience to sit back, forget their worries and just laugh is something that lights up her life. She finds a similar feeling when it comes to sharing the world of yoga with other people.
Yoga came into Natalie's life about 12 years ago. It was a whirlwind of magical coincidences, or perhaps signs from the universe that brought her into the yoga lifestyle. Since that moment, yoga has had a constant presence in her life throughout all of the experiences that have formed her into who she is today. She has a strong passion inside of her to share her knowledge and love of yoga with others so they can feel the clarity, strength, freedom and fulfillment she feels from the practice.
She trained in Los Angeles, CA where she received her Yoga Alliance 500 hour certification. Natalie has taught yoga for the last 8 years throughout LA in studios, private events, as well as for the Los Angeles Kings and Coachella Music Festival.
10:30 AM - 11:30 AM

6:00 PM - 7:00 PM

10:30 AM - 11:30 AM