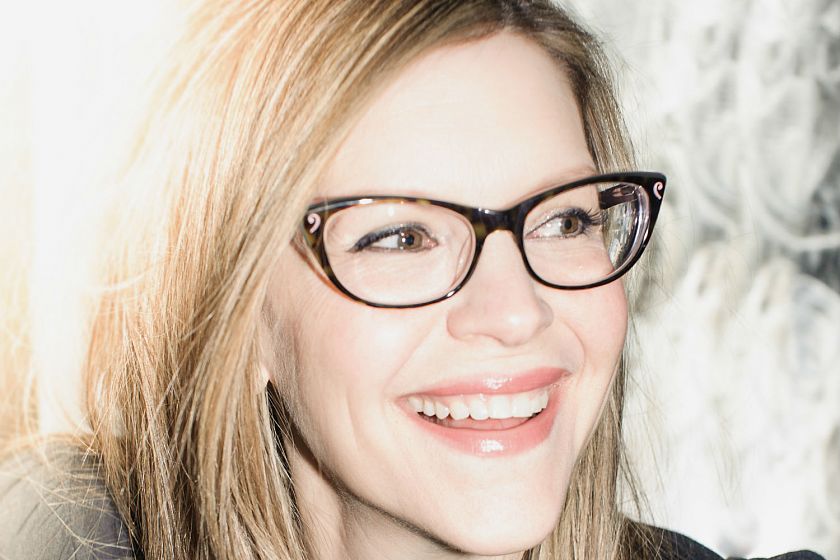 Lisa Loeb
Lisa Loeb
Dallas native Lisa Loeb is a GRAMMY™ Award-winning singer songwriter, touring musician and philanthropist who started her career with the platinum-selling hit song "Stay (I Missed You)" from the film Reality Bites. A trailblazing independent artist, Lisa was the first pop musician to have a Number 1 single while not signed to a recording contract. She followed that remarkable feat with several hit singles and six albums, two of which were certified gold.
Lisa recently released her 15th album, A Simple Trick To Happiness,' to stellar reviews from critics and fans, and followed the release of this album with the debut of her new musical, Together Apart, which she co-wrote and co-produced with over 100 of her fellow Brown University alums to raise money for The Actors Fund. The musical received attention from prestigious outlets like The New York Times, Vanity Fair, People and Playbill.
Other recent highlights and appearances include a collaboration with Ziggy Marley on the song and video for "Music Is In Everything," as well as her cover of Bright Eyes' "First Day of my Life," which was exclusively premiered through Rolling Stone magazine, and "Love Never Dies," an original song she wrote and recorded as a theme song to accompany acclaimed author James Patterson's latest novel, "Sophia, Princess Among Beasts."
Lisa is also well known to parents and kids for her five children's albums and two illustrated children's books with music.
She collaborated to develop and write the children's musical "Camp Kappawanna" which debuted at New York City's Atlantic Theater Company. Inspired by her own love of summer camp, in 2008, Lisa started The Camp Lisa Foundation, which sends underserved kids to summer camp. In 2015, The American Camp Association of New England named Lisa Loeb as their Camp Champions Honoree with a gala celebration at Fenway Park.
Over the last three years, Lisa has also released three children's albums that are exclusively available with Amazon. Her family friendly album, "Feel What U Feel," won the Grammy for Best Children's Album, along with rave reviews and The Parents Choice Award. Among other shows, Lisa provides voice talent for the animated series "Creative Galaxy" and composes the original songs for the Emmy nominated, "If You Give a Mouse a Cookie" series. Her songs from the series make up a soundtrack album that was released in June of 2018 exclusively with Amazon.
Lisa Loeb

6:30 PM - 7:45 PM

Lisa Loeb

3:30 PM - 4:45 PM

Lisa Loeb Kids Show

3:00 PM - 4:00 PM